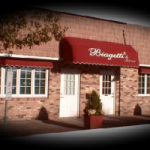 Biagetti's has been a family owned business for generations. Continuing the tradition of great food, large portions at reasonable prices and exceptional service. Owners Richard, Linda and Robert have been dedicated to presenting one of the most innovative Italian menu on the Connecticut shoreline.
Enjoy an upscale yet comfortable setting in West Haven at Biagetti's, a restaurant that represents fine Italian dining with great food. The owners of Biagetti's pride themselves on using locally grown fresh ingredients to create the best Italian cuisine available to their patrons to make the menu one of the best Italian menus. We look forward to seeing you at Biagetti's
Richard, Linda and Robert
Call: 203-934-7700

Biagettis Restaurant
77 Campbell Ave  West Haven Ct  06516
Print Friendly!